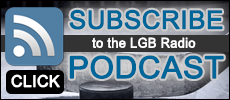 We finished broadcasting our LIVE Playoff Preview show last Sunday night. The show can be heard at any time in the Radio section of the site or via a podcast subscription on iTunes, Stitcher, BeyondPod, and pretty much any othe podcast player you want to use.
We briefly discuss the Providence National Championship, we break down the last two games of the season against the Blackhawks & Wild, and then we get into our thoughts on the first round matchup vs. the formidable Minnesota Wild, our 1st round playoff predictions, and we also answer some of your fan Tweets.
We also make an announcement about shows during the playoffs and give a shout out to some other podcast friends.