Original LIVE Broadcast Date/Time: 9/21/16 at 8:30pm Central Time
Franchise Episode #82
You can subscribe to the podcast using the button in the right column.
We kick off season 5 on Lets Go Blues Radio! As usual, our show will be live! We'll discuss the state of the Blues with the roster changes this offseason...the departure of Backes & Brouwer, the return of Perron, Hitchcock's last year with Mike Yeo waiting in the wings, assistant coaches bolting to other teams, etc.
We'll also be bringing back our popular segments from last season (Today in Blues History & Bluenote Sports Bar & Grille Trivia), along with a fun new segment that you won't want to miss where we'll be bringing you ririculous Blues related social media comments...so that should be fun.
Send us your tweets! @lgbradio
Lets Go Blues Radio on Social Media:
View video of this episode (after it has aired) and past episodes of the show when it was broadcast live on YouTube!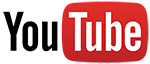 Check it out on our YouTube channel!
Let's Go Blues!