Original LIVE Broadcast Date/Time: 1/4/17 - 9:00-ish pm Central Time
Franchise Episode #91
You can subscribe to the podcast using the button in the right column.
Curt, Bill & Jeff recap the fantastic Winter Classic weekend in St. Louis vs. the Chicago Blackhawks, Bill does his "Beer of the Week", we do Today in Blues History courtesey of the @STLBluesHistory Twitter account (give him a follow), we discuss the waiving and pickup of Ty Rattie and lots of other good stuff in this Winter Classic recap show!
Send us your Tweets! @lgbradio We'll read them on the air!
Lets Go Blues Radio on Social Media:
View past LIVE episodes of the show on our YouTube channel!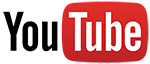 Check it out on our YouTube channel!
Let's Go Blues!