Original LIVE Broadcast Date/Time: 4/17/17 - 9:00 pm Central Time
Franchise Episode #101
You can subscribe to the podcast using the button in the right column.
Curt, Bill & Jeff discuss game #1 of the St. Louis Blues vs Nashville Predators 2nd round matchup of the 2017 Stanley Cup Playoffs. We also look ahead at the rest of the series...and we'll touch on some other series as well, along with checking in with our playoff brackets to see how we're doing. And of course, we'll squeeze in our Beers of the Episode and Today in Blues History. We also welcome Lance from the Drop Podcast who joined the show to talk some hockey with us.
Send us your Tweets! @lgbradio We'll read them on the air!
Lets Go Blues Radio on Social Media:
View past LIVE episodes of the show on our YouTube channel!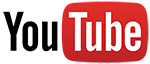 Check it out on our YouTube channel!
Let's Go Blues!