LetsGoBlues.com has been around in one form or another since 2001. Visit the Forums to discuss hockey with other Blues fans. Check out Lets Go Blues Radio, which is our weekly podcast. And follow/like us on Facebook, Google+ & Twitter. Please.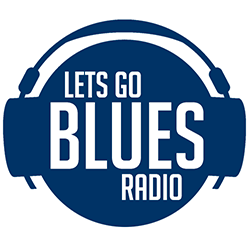 Woo Hoo! We're back from summer break!
On Wednesday, September 21st, Curt, Bill & Jeff will return to the airwaves for Season 5 of Lets Go Blues Radio!
Just like last season, we'll be bringing you accurate, educated, unfiltered and honest Blues analysis that is sometimes off the wall goofy (something you just can't get with the mainstream media...ever), as well as popular segments such as This Day in Blues History, The Bluenote Sports Bar & Grille Trivia Shootout, & a new segment where we find the most ridiculous social media comments about Blues hockey (I think we all know where most of these will come from, and should be hilarious)...plus some other stuff we have in the works.
Last season's regular contributors, Nick & Nick from the Toast Dispatch and Lance & Logan from The Drop Podcast will also be joining us frequently to throw in their two cents.
As always, LGBR will be streamed LIVE and we welcome listeners to join us live on the air using the link provided under the live stream on this site. The podcast of the live show will be made available for listening shortly after the end of the show (usually the next morning as we broadcast later at night).
We really enjoy doing the show and have a lot of fun when we're on the air so we hope you enjoy this season as much as we enjoy putting it all together.
LET'S GO BLUES!!
NEW FOR 2017!
Join our private league in the NHL.com Bracket Challenge to compete against other Blues fans from around the world!
How to join:
Use this password: ourlinestarts
Deadline to Join:
Must join before the playoffs start.
If you are a member of our discussion forums, consider using your forum username when you join. If you are not a member of our forums, consider joining at www.letsgoblues.com/forums to chat hockey with other Blues fans!
You do not have to be a member of our discussion forums to join our private league. But the winner will receive a custom forum signature stating that you are the winner for 2016...because ragging rights are what it is all about.
Good luck, and LET'S GO BLUES!
Like many other Blues fans, we were very disappointed in the Blues 50th Anniversary logo design. It looked too simple...so simple that it looks boring and thoughtless compared to the logos submitted by the Pittsburgh, Philadelphia and Los Angeles.
So we made our own version that we feel should replace the official 50th Anniversary logo of the Blues.
What do you think fellow Blues fans? We put them side by side to compare.
Let the Blues know on Twitter, @StLouisBlues how you feel.
Official Logo: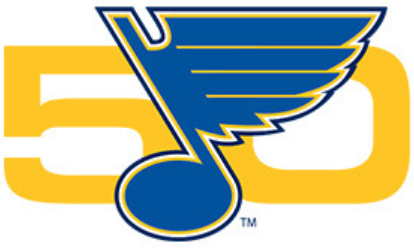 Our version: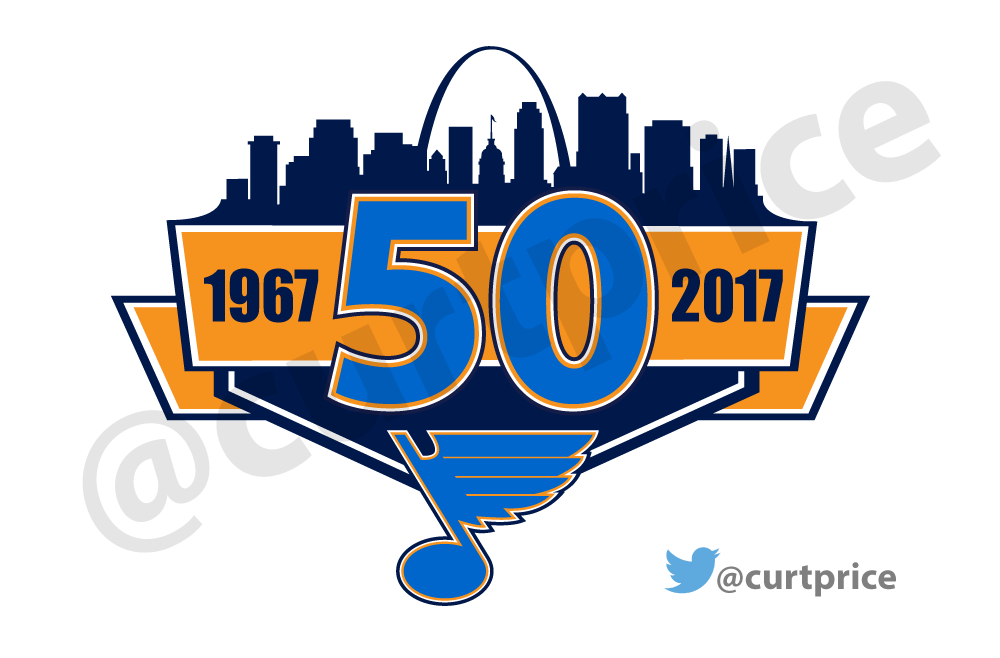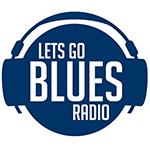 Our next live podcast will be on 3/10/16 at 8:30pm central time.
You can listen live here: www.letsgoblues.com/radio
Bill and I will be discussing the last couple games, the Winter Classic, we'll have Bluenote Sports Bar & Grille Trivia, plus more stuff.
You can send us your Tweets (@lgbradio) or join us live on the air to chat, or just listen in. And if you can't listen live, you can listen later on iTunes or here on this site.
Think you know all there is to know about your St. Louis Blues?
This is a portal of Blues stats, stories, and information to better educate yourself about our beloved hockey team.
We linked everything in one convenient place so you don't have to scour the internet for it.
Players
Records
Jerseys
Arenas
Stories