Like many other Blues fans, we were very disappointed in the Blues 50th Anniversary logo design. It looked too simple...so simple that it looks boring and thoughtless compared to the logos submitted by the Pittsburgh, Philadelphia and Los Angeles.
So we made our own version that we feel should replace the official 50th Anniversary logo of the Blues.
What do you think fellow Blues fans? We put them side by side to compare.
Let the Blues know on Twitter, @StLouisBlues how you feel.
Official Logo: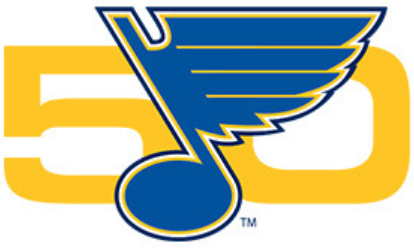 Our version: