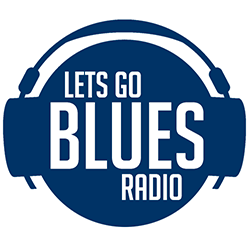 Woo Hoo! We're back from summer break!
On Wednesday, September 21st, Curt, Bill & Jeff will return to the airwaves for Season 5 of Lets Go Blues Radio!
Just like last season, we'll be bringing you accurate, educated, unfiltered and honest Blues analysis that is sometimes off the wall goofy (something you just can't get with the mainstream media...ever), as well as popular segments such as This Day in Blues History, The Bluenote Sports Bar & Grille Trivia Shootout, & a new segment where we find the most ridiculous social media comments about Blues hockey (I think we all know where most of these will come from, and should be hilarious)...plus some other stuff we have in the works.
Last season's regular contributors, Nick & Nick from the Toast Dispatch and Lance & Logan from The Drop Podcast will also be joining us frequently to throw in their two cents.
As always, LGBR will be streamed LIVE and we welcome listeners to join us live on the air using the link provided under the live stream on this site. The podcast of the live show will be made available for listening shortly after the end of the show (usually the next morning as we broadcast later at night).
We really enjoy doing the show and have a lot of fun when we're on the air so we hope you enjoy this season as much as we enjoy putting it all together.
LET'S GO BLUES!!