Original LIVE Broadcast Date/Time: 2/10/16 at 8:30pm Central Time
Franchise Episode #66
You can subscribe to the podcast using the button in the right column.
On this week's show, Curt, Bill & Jeff discuss the Pietrangelo injury, the 50th anniversary of the NHL awarding St. Louis a franchise, the Blues vs. Hawks Winter Classic rumors, we'll recap the Blues vs. Jets game, our lack of offense, plus Tim from the Beyond Checkerdome podcast joins us to talk Blues hockey and also takes on Bill in the Bluenote Sports Bar & Grille Trivia Shootout!
Wanna view the video of the show when it was broadcast live?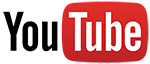 Check it out on our YouTube channel!
Let's Go Blues!