Original LIVE Broadcast Date/Time: 4/6/16 at 8:30pm Central Time
Franchise Episode #73
You can subscribe to the podcast using the button in the right column.
It's neck and neck down the stretch for the division title and home ice in the playoffs! We'll recap Monday's 5-2 win vs. the Coyotes, we'll talk about the injuries to Backes & Allen, Fabbri & Bouwmeester's impending return, our offense is now a scoring juggernaut, and we'll have the Blackhawks vs Coyotes game on during the show because if the Hawks do NOT get 2 pts. the Blues will clinch home ice advantage in the 1st rd of the playoffs. Plus we'll do This Date in Blues History & The Bluenote Sports Bar & Grille Trivia Shootout!
The Adam Gold Interview
We also interview Adam Gold to discuss his published paper (AKA: The Gold Plan) on how to deal with NHL teams tanking near the end of the season to gain a better draft position. Due to the length of the interview it is available as a separate audio file which you can listen to here: http://www.hipcast.com/podcast/H8zC1C3s

The Adam Gold interview is also part of the video of the entire show on our YouTube Channel as well.
Join us LIVE or listen later on iTunes & letsgoblues.com. SEND US YOUR TWEETS! @lgbradio.
Lets Go Blues Radio on Social Media:
View video of this episode (after it has aired) and past episodes of the show when it was broadcast live on YouTube!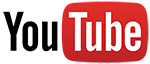 Check it out on our YouTube channel!
Let's Go Blues!