What a great/fun three-game matchup coming up.
- The Kings have Quick back. Looking forward to the matchup.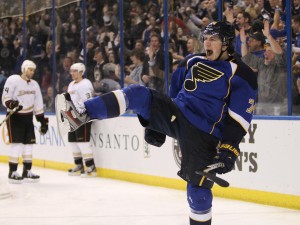 - The night before we play the Ducks, they play in Chicago. Good. Hope it's an overly physical game that the Ducks lose in regulation.
- Detroit is currently out of the playoffs in the East, which is a much weaker conference this year so far than the West. If they were still in the West, they'd likely be near the bottom, rubbing elbows with Calgary and Winnipeg.

Still hate Detroit.