So I am going through some of the Blues' draft history, and my screen provided me with this little shot: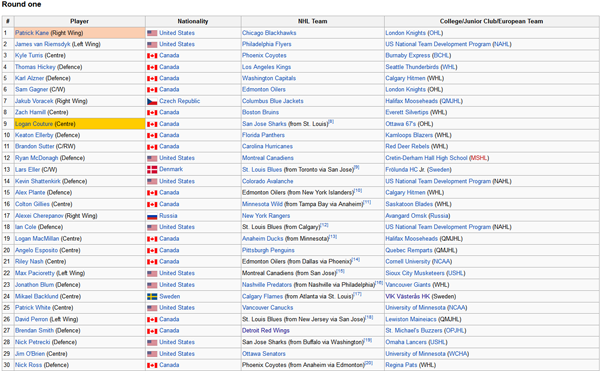 What trade brought this?
Sharks get:
2007 1st round pick (#9-Logan Couture)
Blues get:
2007 1st round pick (#13-Lars Eller)
2007 2nd round pick (#44-Aaron Palushaj)
2008 3rd round pick (#87-Ian Schultz)
So this trade did get us Halak (Eller) and D'Agostini (Palushaj), but we could have picked the available Couture at that time.
Hard to say who won that, but still worth a nostalgic look from Blues fans.