Original LIVE Broadcast Date/Time: 2/7/18 - 9:00-ish pm Central Time
Franchise Episode #119
Your Hosts: Curt Price (@curtprice), Jeff Ponder (@jponder94) & Bill Day (@billybluenote)
You can subscribe to the podcast using the button in the right column.
Curt & Jeff welcome Steph Driver from www.broadsthockey.com to get her thoughts and to reflect on the Schenn-Lehtera trade. We also talk St. Louis Blues hockey...Hutton haters... goalie interference... the awful performance vs the Wild...our Beers of the Week...Today in Blues History...and a lot more junk.

Send us your Tweets! @lgbradio and we'll read them on the show.
Lets Go Blues Radio on Social Media:
View past LIVE episodes of the show on our YouTube channel!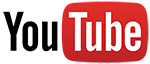 Check it out on our YouTube channel!
Let's Go Blues!