Original LIVE Broadcast Date/Time: 1/19/16 at 8:30pm CT
Franchise Episode #63
You can subscribe to the podcast using the button in the right column.
On this week's fantastic show, Curt & Bill discuss the last two Blues games vs. the Canadiens and Penguins, Heritage Night honoring past Goalies, the Cujo mask, we discuss the John Scott All Star Game situation, we welcome Twitter sensation Hitch's Hat to talk some hockey, and Bluenote Sports Bar & Grille Trivia, plus more goodness.
Wanna view the video of the show when it was broadcast live?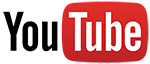 Check it out on our YouTube channel!
Let's Go Blues!