Original LIVE Broadcast Date/Time: 2/3/16 at 8:30pm Central Time
Franchise Episode #65
You can subscribe to the podcast using the button in the right column.
This week Curt & Bill enjoy Tim Horton's on the air, we discuss All Star Weekend, a poll to remove Mike Millbury from NBCSN, a former Blue gets a 20 game suspension, the KMOX Ken Hitchcock interview, some trade rumors, the Blues-Predators game recap, Bluenote Sports Bar & Grill Trivia, and what's coming up for the St. Louis Blues. Listen live, listen later...either way, come see Clay. (Bad Dallas/St. Louis car dealer reference)
Wanna view the video of the show when it was broadcast live?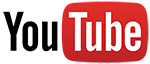 Check it out on our YouTube channel!
Let's Go Blues!