Original LIVE Broadcast Date/Time: 4/27/16 at 8:30pm Central Time
Franchise Episode #76
You can subscribe to the podcast using the button in the right column.
We relish in the 1st round series victory against the Blackhawks like little girls as we discuss the last few games of that series and we also look ahead to the 2nd round matchup vs. the Dallas Stars. We welcome Lance & Nick as fill-in co-hosts for Bill and Jeff who were on assignment. (not really, they had some stuff come up, but "on assignment" sounds cooler) and we also answer your tweets.
Send us your tweets! @lgbradio
Lets Go Blues Radio on Social Media:
View video of this episode (after it has aired) and past episodes of the show when it was broadcast live on YouTube!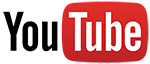 Check it out on our YouTube channel!
Let's Go Blues!