Original LIVE Broadcast Date/Time: 5/10/16 at 8:30pm Central Time
Franchise Episode #78
You can subscribe to the podcast using the button in the right column.
We discuss what went right in game 5 and what went wrong for the St. Louis Blues in game 6 vs. the Dallas Stars and we look ahead to game 7, in Dallas. Join us!
Send us your tweets! @lgbradio
Lets Go Blues Radio on Social Media:
View video of this episode (after it has aired) and past episodes of the show when it was broadcast live on YouTube!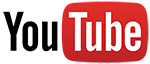 Check it out on our YouTube channel!
Let's Go Blues!