Original LIVE Broadcast Date/Time: 2/8/17 - 8:30-ish pm Central Time
Franchise Episode #96
You can subscribe to the podcast using the button in the right column.

NOTE: Bill was suffering through some technical issues early in the show, so if you want to listen to the show with all of that crap cut out, play the audio version of the show below (or on iTunes, Stitcher, etc) and not the video of the show above. Enjoy the show and thank you for listening!
Curt, Bill & Jeff bring it once again this week. We discuss Yeo's early success with the Blues, Agastino's NHL debut vs. Philadelphia, Stastny & Tarasenko on the same line??? What a great idea...plus more Blues stuff. We'll also have Bluenote Sports Bar & Grille Trivia, Today in Blues History, Blues Social Media Fails.
Send us your Tweets! @lgbradio We'll read them on the air!
Lets Go Blues Radio on Social Media:
View past LIVE episodes of the show on our YouTube channel!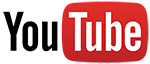 Check it out on our YouTube channel!
Let's Go Blues!