Original LIVE Broadcast Date/Time: 3/30/17 - 9:00 pm Central Time
Franchise Episode #100!
You can subscribe to the podcast using the button in the right column.
On this week's episode, Curt, Bill & Jeff discuss...
For our 100th episode... are we wearing Speedos? Maybe? You'll find out...
Our Beers of the Episode
Today in Blues history
We welcome our guest Steve Albers from Center Ice Brewing in St. Louis
We welcome our guest Cristiano Simonetta who covers the Blues & Blackhawks for The Hockey Writers
We discuss our favorite moments from the first 5 seasons.
We talk playoff scenarios & the red hot Blues, plus the YUGE Sunday matchup vs. the Predators that may very well decide who finishes 3rd in the division
St. Louis Blues Social Media Fails
And a comical delayed conversation with loyal listener Theo!
Send us your Tweets! @lgbradio We'll read them on the air!
Lets Go Blues Radio on Social Media:
View past LIVE episodes of the show on our YouTube channel!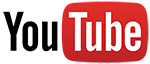 Check it out on our YouTube channel!
Let's Go Blues!