Original LIVE Broadcast Date/Time: 6/21/17 - 9:00 pm Central Time
Franchise Episode #104
Your Hosts: Curt Price (@curtprice), Jeff Ponder (@jponder94) & Bill Day (@billybluenote)
You can subscribe to the podcast using the button in the right column.
Play in Popup Window
Curt & Jeff are live at the Bluenote Sports Bar & Grille in Maryland Heights, MO. We're watching the NHL Awards Ceremony and expansion draft, then discussing who the St. Louis Blues lost, the new Vegas Golden Knights roster, etc on the show...along with the newly released Adidas jerseys and the home opener schedule release...among other things.
Come on by and hang out with us! www.bluenotesportsbar.com for location.
Send us your Tweets! @lgbradio and we'll read them on the show.
Lets Go Blues Radio on Social Media:
View past LIVE episodes of the show on our YouTube channel!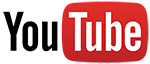 Check it out on our YouTube channel!
Let's Go Blues!