Original LIVE Broadcast Date/Time: 11/8/17 - 9:00 pm Central Time
Franchise Episode #111
Your Hosts: Curt Price (@curtprice), Jeff Ponder (@jponder94) & Bill Day (@billybluenote)
You can subscribe to the podcast using the button in the right column.
Curt & Bill & Jeff, talk some St. Louis Blues hockey, our Beers of the Week, Today in Blues History, Bluenote Sports Bar & Grille Trivia & your Tweets, plus much more! #whynotbinnington #fightlikearianna
Send us your Tweets! @lgbradio and we'll read them on the show.
Lets Go Blues Radio on Social Media:
View past LIVE episodes of the show on our YouTube channel!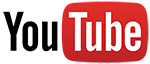 Check it out on our YouTube channel!
Let's Go Blues!