LetsGoBlues.com Radio is a live podcast that listeners can participate in! We give our unfiltered take on Blues news and other happenings around the NHL...and we have a lot of fun with it! We've been doing this off and on since 2012. Tune in LIVE or listen later! Let's Go Blues!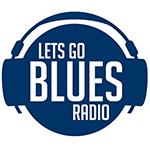 Wow, did we ever discuss a lot of stuff. We packed a lot of stuff into an hour and 40 minutes!
Curt, Bill & Jeff discuss how the deadline acquisitions for the Blues have played, Shattenkirk's pending return, the Blues @ Wild, the Blues @ Wings, Hitch's line juggling, Nashville's struggles, who makes the playoffs in the West, who we want the Blues to play in the playoffs, Tarasenko's defensive zone issues, the proposed rule changes for next season, a couple radio rants, we answer Tweets sent to #lgbradio during the live show, and more.
A special thanks goes out to Blues icon Tom Calhoun for his custom contributions to the show's intro. We are honored.
Don't forget to subscribe to the podast and send us those Tweets! Just include #lgbradio in your Tweet.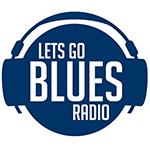 Add us to one of your Google+ circles and you'll get invites to participate when the broadcasts are scheduled, which means participating adding questions/comment to the Q & A leading up to the hangout, as well as the option to talk with us live on the air and be part of the roundtable discussion. Anyone is welcome to join us.
To listen to the show:
Just click play on the YouTube steam posted on letsgoblues.com.
To participate in the on air Q & A, you'll need:
A Google+ Account. We use Google Hangouts for the show.
To talk with us live on the air, you'll need:
A Google+ Account. We use Google Hangouts for the show.
Microphone
Headphones
You can join in the conversation using your desktop computer, laptop or smart phone (Android & iOS). Just browse to letsgoblues.com, then click on the "Participate On Air" button above. If you are using an iOS device, it will prompt you to install Hangouts if you don't already have it, which is what we use for the show...it works well and it is free. Android should already have Hangouts installed...if you don't have it, it should prompt you as well.
You can enter the Hangout now and add to the Q & A. But the live show won't start until the broadcast date listed above.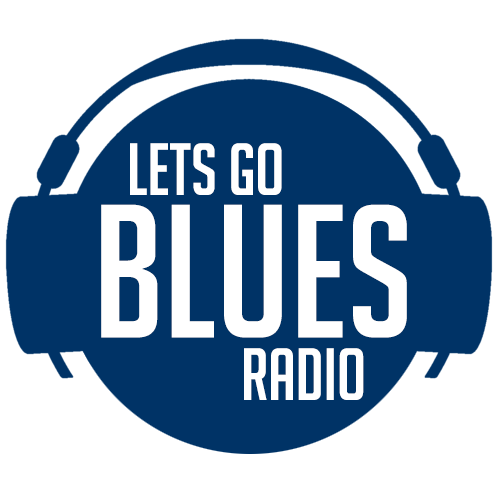 LetsGoBlues.com Radio makes it's triumphant return very soon with a LIVE podcast every week! You'll have the option of joining us live on the air to discuss the Blues topics at hand. Wanna sound off on something? Join us!
To join in the discussion on your computer you'll need:
- A Google+ account (if you have a google account already, you'll just need to activate your Google+ account if you haven't already)
- A Microphone - Duh.
- Headphones - You'll need these so we don't pick up the sound from your speakers through you mic, which ends up being a mess.
(no video...we're just doing audio)
If you just want to listen, visit letsgoblues.com/radio during the show for the live feed or listen to one of our previous shows.
Stay tuned, we'll announce the date of the first live broadcast very soon! Dis Gun B Gud fellas.