Original LIVE Broadcast Date/Time: 11/28/17 - 9:00 pm Central Time
Franchise Episode #112
Your Hosts: Curt Price (@curtprice), Jeff Ponder (@jponder94) & Bill Day (@billybluenote)
You can subscribe to the podcast using the button in the right column.
Curt & Bill and Jeff, talk some St. Louis Blues hockey, the amazing Alex Steen, our fantastic top line of Schwartz-Schenn-Tarasenko, the Return of Patrick Berglund...we'll do our Beers of the Week, Blues Social Media Fails & an abbreviated Today in Blues History...plus a bunch of other stuff. Later in the show, we are joined by Gus from Hawaii and Lance from the Drop Podcast to get their take on the current state of the Blues.
Send us your Tweets! @lgbradio and we'll read them on the show.
Lets Go Blues Radio on Social Media:
View past LIVE episodes of the show on our YouTube channel!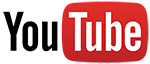 Check it out on our YouTube channel!
Let's Go Blues!